Tirasa rende disponibili le soluzioni Apache Syncope tramite Juju Charm
Tirasa, dopo aver recentemente annunciato il proprio impegno con Instauth, conferma l'interesse in Ubuntu Juju sviluppando una Charm per Apache Syncope.
Come riportato nel sito, "Juju enables you to use Charms to deploy your application architectures to EC2, OpenStack, Azure, HP your data center and even your own Ubuntu based laptop. Moving between environments is simple giving you the flexibility to switch hosts whenever you want — for free".
Sviluppando una Charm per Apache Syncope, Tirasa semplifica enormemente il deploy di soluzioni basate su Syncope verso praticamente ogni cloud provider utilizzando le incredibili funzionalità e strumenti forniti da Juju, inclusi CLI e GUI.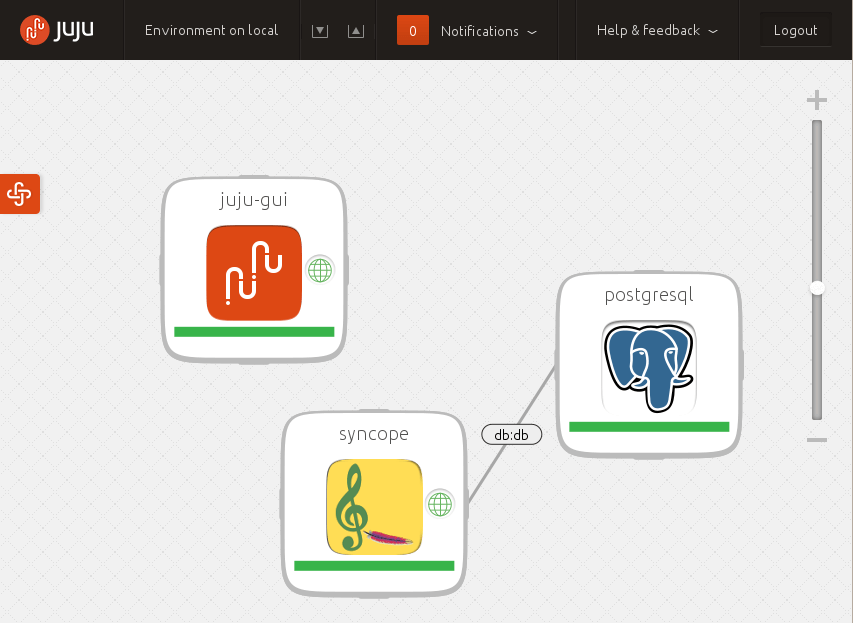 Creare una nuova soluzione Syncope è semplice quanto selezionare la Syncope Charm dalla dashboard della Juju GUI; disegnare un link verso una PostgreSQL Charm configura istantaneamente la persistenza. Con lo stesso approccio, Syncope può essere connesso ad una ConnId Charm, ottenendo immediatamente la disponibilità di connector server e bundle.
Dopo i primi incoraggianti risultati, il team di Tirasa è al lavoro per completare l'implementazione.
0 VOTI
Not rated yet