Rivista IT online parla di Tirasa e Apache Syncope 2.0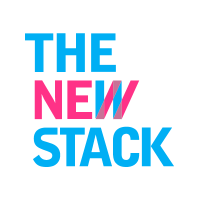 The New Stack - rivista online specializzata in servizi ed infrastrutture costruite dagli sviluppatori e sull'impatto culturale che ciò ha sul modo in cui lavoriamo e viviamo - ha recentemente pubblicato una intervista con il nostro CEO Francesco Chicchiriccò.
The New Stack analizza l'impatto che il nuovo stack tecnologico ha sulle aziende e sulle startup, le comunità di sviluppatori e le loro interconnessioni, il movimento DevOps ed i modelli di business espressi da questo nuovo mondo.
Nell'intervista, che prende le mosse dal recente rilascio di Apache Syncope 2.0, vengono forniti vari elementi a proposito dell'impegno di Tirasa nel movimento Open Source in generale e nella Apache Software Foundation in particolare, il coinvolgimento nel progetto CHOReVOLUTION nonché la croce e delizia di spingere le imprese all'impiego di tecnologie libere per l'Identity and Access Management.
0 VOTI
Not rated yet