Visualizing an year of mailing list communication
End of year is time for balance, and mailing list discussion is probably the most important metrics of an open source project, at least when such project is part of The Apache Software Foundation, whose motto is Community over code.
So why don't take a look at mailing list archives? Rob Weir did it recently for Apache OpenOffice and this was of inspiration for applying the same approach to Apache Syncope, using some good old shell scripting and Wordle app. Let's take a look at the results.
User
The primary support channel where users can help each other learn to use the software, according to ASF pages.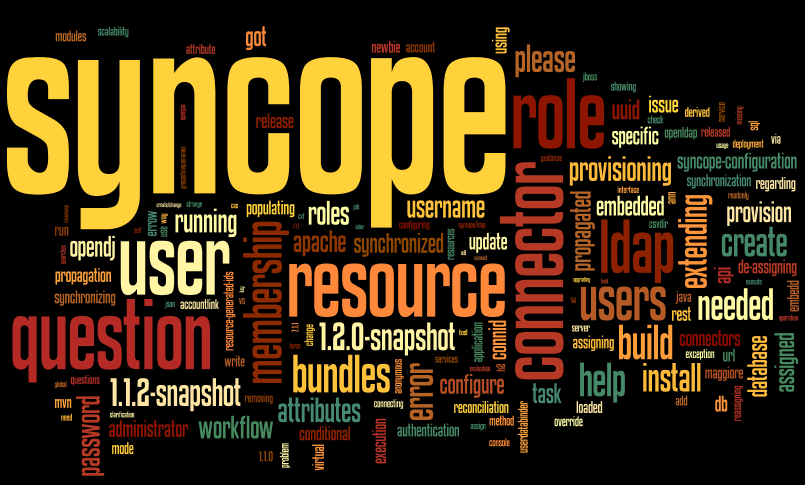 Dev
One of foundations of open development - beyond pure open source - is the principle If it didn't happen on a mailing list, it didn't happen - here is why the place where developers discuss of how to run the project is crucial.
0 VOTI
Not rated yet